One of my favorite colors is orange.  It reminds me of warm days, the summer, beautiful sunsets, flowers and, of course, oranges!  Such a bright, lovely color – Why not take orange to another level by making it the center of attention?  The following craft ideas are all about the color orange; let's get started!!
1.  How to make dried orange slices
There is oven-time involved in this project so you will need adult assistance!  Once your orange slices are cooled off, there are a multitude of bright ideas to try!
2.  Butterfly Sun Catchers
These sun-catchers are a classic and are a good craft idea for all ages!  To make these butterflies Monarchs, make sure to use orange glitter and black tissue paper pieces for dots!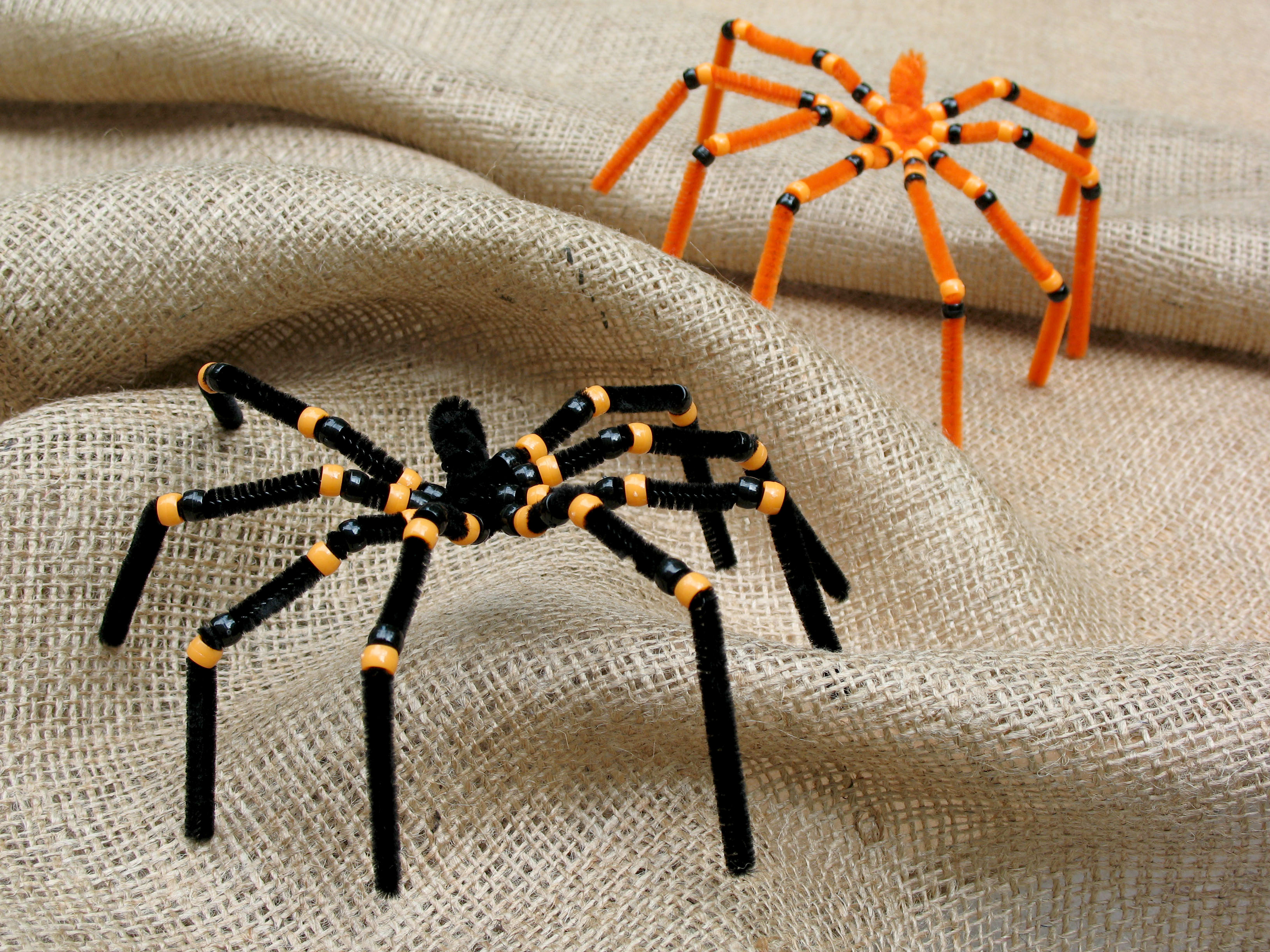 3.  Spooky Spiders
Spooky spiders aren't only for Halloween!  I see spiders in my backyard all year long.  Here is a wonderful orange furry spider craft for everyone to create!
4.  Hello Bird Wreath
Wreaths are a fantastic art project because there are so many elements involved.  Michael's had this bird themed idea and It is so cute!  Just make sure to make your color palette full of shades of orange!!
These cool orange creations will inspire you to continue on an orange path throughout your day!!  Depending on the season, you might find some orange leaves to use or some orange flower petals…take a look around your house for other orange objects to use.  Make sure to ask mom or dad what you can and can't use for art projects!  Maybe you could take out your paints and make a bright orange goldfish!  I don't know about you, but all this talk about orange is making me thirsty for a big glass of orange juice!!
Happy orange-colored day!!!
Aunt Dani
P.S. What's your favorite orange artwork or food? Let us know with a comment!